After a vocal community outrage with ETF2L's plans to have no further 6s seasons in 2020, ETF2L have decided to listen to the community and have S37 before the end of the year. However, it comes with a twist. ETF2L are using the season to test out the many 'plugins' or 'pro-mod' on a wider basis. Some community members are ecstatic and excited to try out what may be the next step in competitive TF2, but others are confused as to why S37 is a 'test-season', rather than having test cups.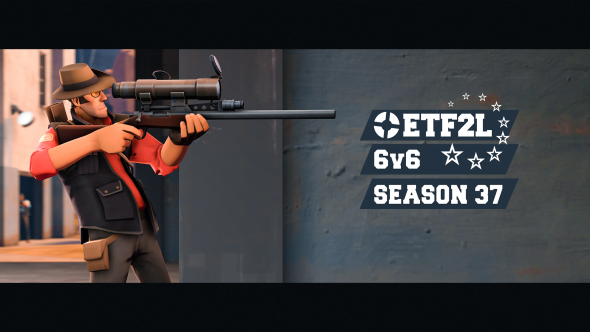 (Banner by Soda)
We reached out to Aoshi, the Head Admin of ETF2L, to ask him some questions about the Season and ETF2L's decision process.
Aoshi's answers have been edited for ease of reading with his permission, his original answers will be linked below the article.
TEAMFORTRESS.TV: When did ETF2L start to consider plugins as a way to rebalance the meta, rather than just for QoL fixes?
Aoshi: Plugins have been a key part of game balancing discussions throughout this year. Gameplay changing plugins have usually been pushed aside, but with there being a broader push for it by the community itself recently, it was just a natural progression.

We decided to verify this through a poll before the start of Season 36, and it ended up confirming our suspicions: with only 1/3rd of the voters wanting bug fixing plugins or no plugins at all.
TEAMFORTRESS.TV: Why was the nerf to medic attach speed introduced, despite a slight majority of Premiership players not supporting it?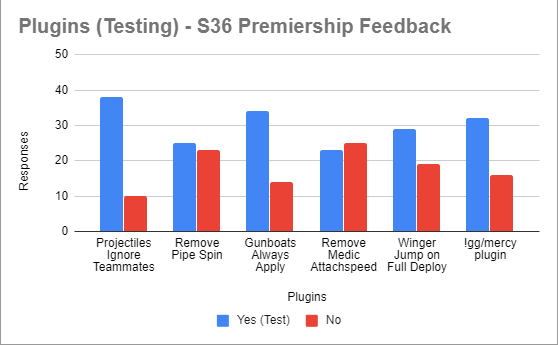 Survey of Premiership players by ETF2L
Aoshi: The medic scout speed plugin is the most radical proposed change that we've made. A very minor majority of Season 36 Premiership players voted against the change, and because of this we started early with the initial season heads-up post as well as already enabling the plugins within the cfgs, before finalizing the season.

This will allow not only for further community discussions on the topic but also additional data for us to base our final decision on, as well as bringing the discussion outside of the Premiership bubble.
TEAMFORTRESS.TV: Was the introduction of plugins in S36 a way for ETF2L to slowly ease the community into these larger changes, or were there no plans for the S37 changes at the time? And does the ETF2L team believe all plugin changes could be reverted after S37 if they are received badly, or are these changes the future of TF2?
Aoshi: With valve moving TF2 from the backseat to the trunk it does seem like plugins will likely be here to stay. Due to the game's last major update being almost 3 years ago and there being consistent discussions by the community about balancing issues, it feels like it was only a matter of time before plugins were introduced.

While I can't speak for the full ETF2L staff team, personally I can see the plugins being either retracted or revised if they get received negatively. However, how exactly this would work will be something that only time will tell.
TEAMFORTRESS.TV: What's the logic behind using S37 to test out these plugins rather than a Cup, and what are the team's expectations and hopes for this Season?
Aoshi: Settling on running a season within this year came at a cost. We would have preferred to test changes individually in shorter events, but we just can't, due to time limitations. The full effect of a change will only be felt when used in a full season, but the base data that an initial testing cup gives would have been good to aide in our decision.
Special thanks to Amaterasu for helping set up this interview, and Aelkyr for giving his input on the creative process.