If you're feeling down after the cancellation of CPG 2022, just know there are still plenty of events going on throughout Europe for the TF2 community! If you're a German-speaking player, the BundesLAN event is only two weeks away!
After two successful online Cup events, the organisers of the Bundescups decided to throw their hat into the mix to organise a LAN event. The LAN is a BYOC event, but there will be monitors available for rent at the venue. Speaking of the venue, the LAN will take place in Witten. Witten has a decent amount of hotels and AirBnB places to stay the night, but there is also the possibility to sleep at the venue. The BundesLAN will take place on the 6th to the 8th of May 2022.
This marks one of the first LAN events to take place after the Pandemic started, with restrictions and measures loosening up around Germany allowing these kinds of events to take place once again.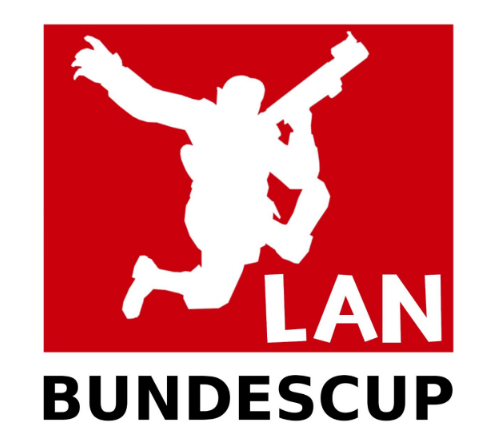 Not available for a LAN event? Well, the Bundescup will also return as a Bundescup Light™. The Bundescup Light takes place this weekend on the 23rd of April, as a one-day Cup with a captains format to pick teams and see who the next players on wer das liest ist doof will be. As a LAN event enough wasn't enough TF2, the organisers decided to set up a small Cup event for the players to bring them to the LAN event without undergoing TF2 withdrawals.
The maps for the Cup will be:
cp_process_f9a
cp_gullywash_f7
cp_snakewater_final1
cp_sunshine
cp_prolands_rc2ta*
cp_logjam_rc12f*
cp_metalworks_f4
*These maps will be played depending on number of sign-ups.
The event will follow a captain-pick system, allowing captains to pick players for their teams and use the individual player Elo from tf2pickup.de as a guide for players general skill-levels. The captains will pick their players tonight at 19 CEST. The captains' pick process will likely be livestreamed along with some Games of the event. This article will be updated with details when the stream goes live.
If you're interested in following the event or making yourself available as a player in case the event needs another player or two last minute, keep an eye on the Discord server. The Bundescups and now BundesLAN have evolved mainly out of the community present on tf2pickup.de, so if you're a German-speaking player (whether native or learning), feel free to add up for some PUGs on tf2pickup.de.